Casino Revenues Explained
Casino Revenues Explained – For many of the newer Casino Affiliates, the terminology can often be confusing or complicated, and due to this, we have wanted to make this post to explain how things work and what you should keep in mind when making a deal with an online casino. Also, what to not do or accept when making a deal with a new affiliate platform.
Casino Revenues Explained – When Casinos are talking about Commissions, they mean what you will be paid for sending players to their casino or casinos. You have to be careful when making a deal with a new online casino, and because of this, we recommend that you check our Trusted Affiliate Platforms of 2022. They are the best in the industry and the most trusted affiliate programs.
Casino Revenues Explained – This roundup will shake things up a little because we look at some of the best casino affiliate programs. Some affiliates treat the online gambling niche as being completely taboo. And some affiliates make ludicrous amounts of money promoting programs in this niche. But it's possible to compete in any niche once you know what you're doing.

Casino Revenues Explained – There are hundreds of others, but we were pretty picky about who we let through the gate. We focused on programs that not only pay well but ones that offer marketing tools and a dedicated affiliate team to support you. The online casino and gambling niche can be highly lucrative, but that usually means you can expect a lot of competition.
---
How Does Revenue Share Work?
Casino Revenues Explained – The Casino will pay you a revenue share or commissions on the player's losses and not on the deposits; this is an important thing to keep in mind. So if the player makes a deposit of 100€ and starts playing, you will be paid a share that can be anything from 25% to 50%. This, of course, will depend on the amount of traffic you have and the position you can give the online casino.
Some casinos will offer you a deal based on the NRCs (New Registring Customers). Some will do a "Flat Revenue Share Deal" the difference between these two is that the "NRC" deal will change every month depending on the number of players you can send, and the "Flat Deal" is as it has been stated, so you will always have the same percentage no matter if you send ten players or twenty players a month.
Revenue Structure
| | | | |
| --- | --- | --- | --- |
| 0-5 New Players | 6-15 New Players | 16-35 New Players | 36+ New Players |
| 25% | 30% | 35% | 40% |
Most programs only offer a revenue-sharing payment model, which is fine on the surface of things. But you need to watch out for something called "Negative Carryover". The standard way that online casinos pay the commissions when it comes to the revenue share is as follows:
"Casino Net Revenue" = Bets – Wins – Admin Fee – Bonuses – Money Added – Money Retracted – Jackpot contribution bets – Jackpot contribution wins. Some Casinos will remove the jackpot contribution.
The Admin fee usually consists of or is calculated as follows: (Admin fee= License Fee + Game Provider Fee + Platform Fee)

Casino Revenues Explained – How Do Hybrid Deals Work?
Hybrid Deals work the same way as pure revenue share deals, but they have an added extra, the CPA. This means the casino will pay you a CPA that can be anything from 20€ to 100€.
So once you have sent a player who has made a deposit and the deposit has met the baseline with what has been agreed with the online casino, you will be paid the CPA, which is a one-time payment, and then the revenue share is a lifetime.
| Deposit | CPA | Revenue Share | Baseline | Payment |
| --- | --- | --- | --- | --- |
| 20 | 50€ | 40% | 25€ | No CPA + Rev.Share |
| 25 | 50€ | 40% | 25€ | CPA + Rev.Share |
Casino Revenues Explained – How Do CPA Deals Work?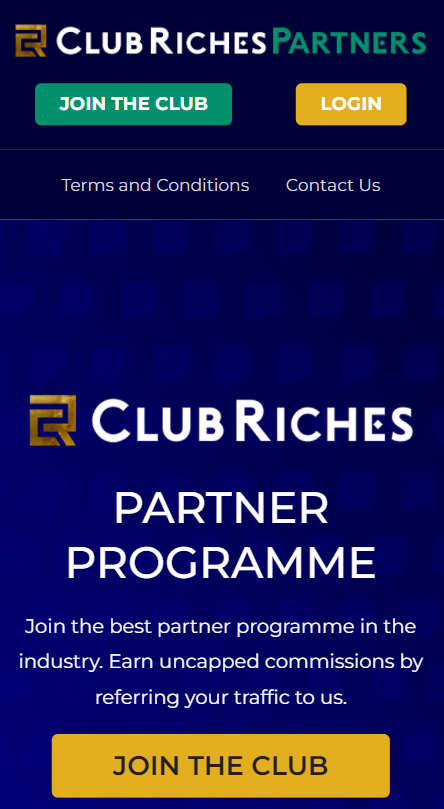 Casino Revenues Explained – CPA deals work very differently than hybrid deals or revenue share deals, as the CPA is a one-time payment that is paid to you once the player has made his or her first deposit that meets the baseline requirement agreed with the particular online casino. PPC Sites mainly use this type of deal. What is that, keep reading, and you will know!
Casino Revenues Explained – What does CPA mean?
CPA stands for Cost Per Acquisition, so a casino will pay you en fee or payment when you send a player who makes a deposit and the Baseline has been met.
Casino Revenues Explained – What does Baseline mean?
Casino Revenues Explained – A baseline is an agreed minimum deposit between the online casino and the affiliate. Deals can be with NO baseline, or then it can be between 20€ and 30€. If a casino offers you a higher baseline, you should turn the deal down.
Casino Revenues Explained – What are PPC Affiliates?
PPC affiliates are affiliates who run ads, and they can be on social media, like Facebook, Instagram or Twitter or then they run ads on Google or Bing. This is expensive, and if you do not know what you are doing and do not rank on the correct keywords, you can quickly lose a lot of money.
What does PPC mean?
PPC stands for Pay Per Click, so this means that the affiliate will pay to rank on a particular keyword, which can be the Online Casinos name or then on "Online Casino", "Free Games", or "Deposit Bonus". This is totally up to the affiliate what they are looking for.
Here are our Top 5 Trusted Affiliate Platforms of 2022
Casino Revenues Explained
Transparency, real-time, superfast payouts! The highest and fastest paying casino affiliate network.