Affiliate Abbreviations
Affiliate Abbreviations – Abbreviations are Acronyms that casinos use. Sometimes, they can be a pain in anyone's mind, and you cannot always remember what every little word combination or abbreviation means. So we have listed the most important ones here regarding, Affiliation and also regarding Online Casinos at the same time. So please feel free to use this page to brush up on these little things as
"The devil is in the details".
Affiliate Abbreviations – Making your first steps in online gambling can be confusing, as the industry has its unique terminology. Regardless of the game you're playing, you're bound to find a few words and phrases that bamboozle you, leaving you unsure as to whether you're playing the game correctly or missing out on an essential feature.
Players invented acronyms, abbreviations, and slang words as a faster way to communicate with one another. Of course, every genre has a unique set of terms. Kryptosino Casino has a fantastic affiliate program. We love working with them!
Transparency, real-time, superfast payouts! The highest and fastest paying casino affiliate network.
---
Affiliate Abbreviations – Casino-Related Abbreviations
Affiliate Abbreviations – If some of those abbreviations sound like gibberish to you, the best advice we can give you is to take some time and go through this text, as this is where we will discuss the most common abbreviations and acronyms. So, let's start!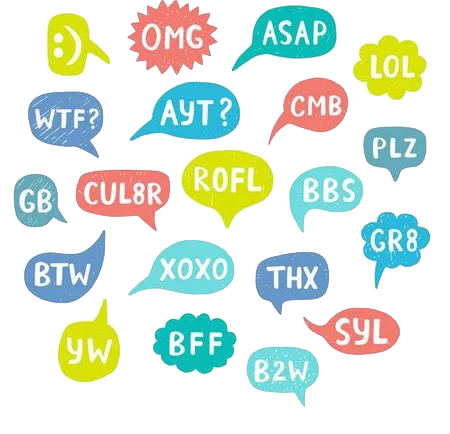 NRC = New Registering Customer
A player who has made an account on the casino is considered an NRC.
FTD = Fist Time Depositor
When the player deposits in the same month that he created the account.
NDC = New Depositing Customer
A player who has registered earlier makes the first deposit after the month of registering.
---
Affiliate Abbreviations – Affiliation Related Abbreviations
CPA = Affiliate is paid a single payment per depositing player, which can be anything from 150€ to 250€ Depending on the GEO.
Rev.Share = Affiliate is paid a share of the casino's earnings, ranging from 20% to 50%.
Hybrid = Affiliate will be paid a CPA for the player and then a steady revenue share.
GEO = The Country the affiliate is sending players from, like Finland, the UK, New Zealand, Canada and so on.
RNG = Random Number Generator, a software solution that runs various phases of online casino games by generating a random sequence of numbers. It's this part of the program that regulation companies test to ensure that the games are 100% fair.
RTP = Return to Player, the amount of money (usually expressed in %) that a player might win in a game. Note that RTP assumes that you will play for a while instead of a single bet.
---
Affiliate Abbreviations – What are they???
Affiliate Abbreviations – Is there a difference between acronyms and abbreviations? Most people think they're pretty similar … and used in similar ways. But there are slight differences.
What is an abbreviation?
An abbreviation is any shortened or contracted form of a word or phrase. Did you catch the word any in there? That means abbreviation is the blanket term for all these shortened words we've used on social media. Rly is an excellent example … we just took out the vowels—who needs 'em—and now it's an abbreviation.
What is an acronym?
Affiliate Abbreviations – For one, acronyms are types of abbreviations. Specifically, an acronym is a specific type of abbreviation formed from the first letters of a multi-word term, name, or phrase, with those letters pronounced together as one term. OPEC—or the O(organization of), P(petroleum), E(exporting), C(countries)—is an acronym because we pronounce it as one word!
---